The introduction of Stage 4 restrictions in Melbourne and heightened restrictions in regional Victoria, marks a significant moment in our national fight against COVID-19.
I wanted to take this opportunity to assure you that APS, in accordance with DHHS Guidelines, will remain your local partner to serve you as you need us during this next phase of lockdowns.
Providing the necessary support and service when you need it has been central to our philosophy and never before has it been so important.
Our local branch network will continue full operation under a COVID Safe policy and our national distribution centre and head office in Melbourne will continue operating throughout the Stage 4 restrictions under this policy and in accordance with DHHS Guidelines.
Throughout these challenging times your support means a lot to us and the APS team is here to return that support.
Stay safe.
Regards,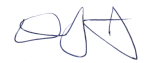 David Hegarty
Managing Director, APS Industrial