The Sky's the Limit With LOGO!
A simple alternative to relays, timers and lots of wiring – the LOGO! starter kits come with everything you need to get started with basic automation applications.
The Soft Comfort software included in the starter kit is easy to use with drag and drop programming and full explanations of the functionality. If you can read a simple circuit diagram, you can program a LOGO!
Siemens is the largest manufacturer of automation solutions worldwide. Companies like BMW and VW trust Siemens to control their manufacturing plants. You too can trust Siemens to provide a reliable, robust solution for your automation.
With a LOGO! micro-controller you can perform multiple tasks all in one unit, replacing the need for multiple relays, timers and traditional wiring, saving you time and space – and if you need to perform the same task more than once, simply download your program to multiple controllers!
In addition, LOGO! comes with a built-in web-interface. This allows you to check the status and control your application from anywhere. Think turning lights or ventilation on or off remotely, controlling irrigation in a greenhouse, feeding animals without having to be there – the possibilities are endless!
Collect Data
Collect data from machinery and analyse production, efficiency and functionality.
Remote Automation
Monitor and control machinery while sitting comfortably.
Track Errors and Maintenance
Track Errors and Maintenance
Receive alerts when certain conditions or faults are detected through anomalies in the data.
Cloud Connectivity
Upload data to the cloud and access the storage from any device, anywhere!
Applications
Whether you're in industry, building automation or a hobbyist – LOGO! is the perfect choice for fast, uncomplicated, and space-saving solutions around control and feedback systems.
Just controlling a few lights and blinds? This was once the case with the LOGO! microcontroller. The requirements in the industrial environment are becoming increasingly complex, and LOGO! is keeping pace, but remains an intelligent microcontroller with the advantage of uncomplicated programming.
Clicking instead of walking around: Predictive maintenance for distributed pumps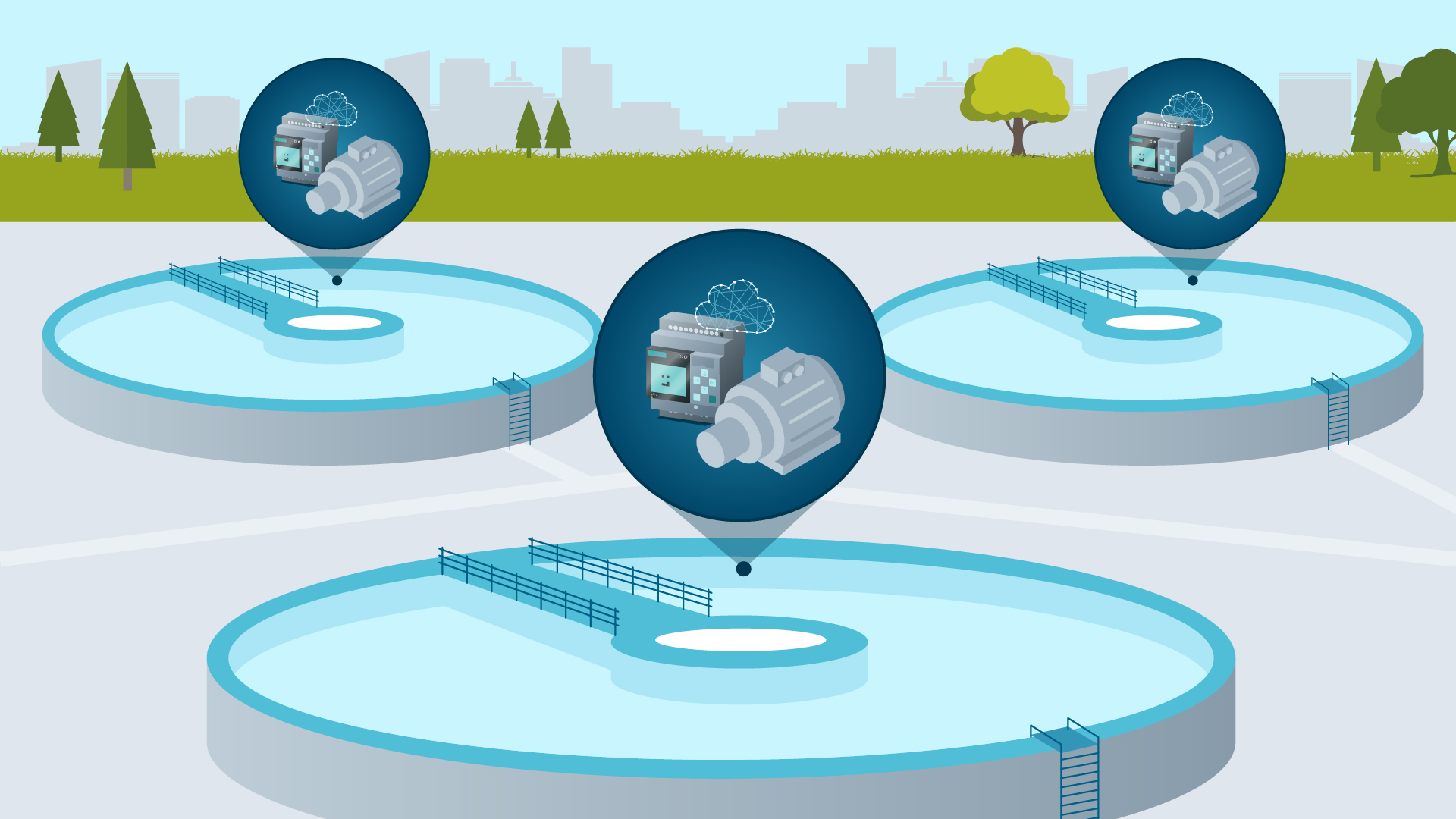 If information such as operating hours, sensor data and filling levels of distributed and non-networked pumps is to be recorded – then you could collect it by walking from station to station. Or you can use the cloud interface of LOGO! and the option of sending the pump control variables to the cloud.
It is so much easier and faster via the cloud: display data clearly on a dashboard and control pumps centrally. For example, predictive maintenance planning is also possible, with demand-oriented instead of cyclical use of pumps.
Safely turning off the power to the construction site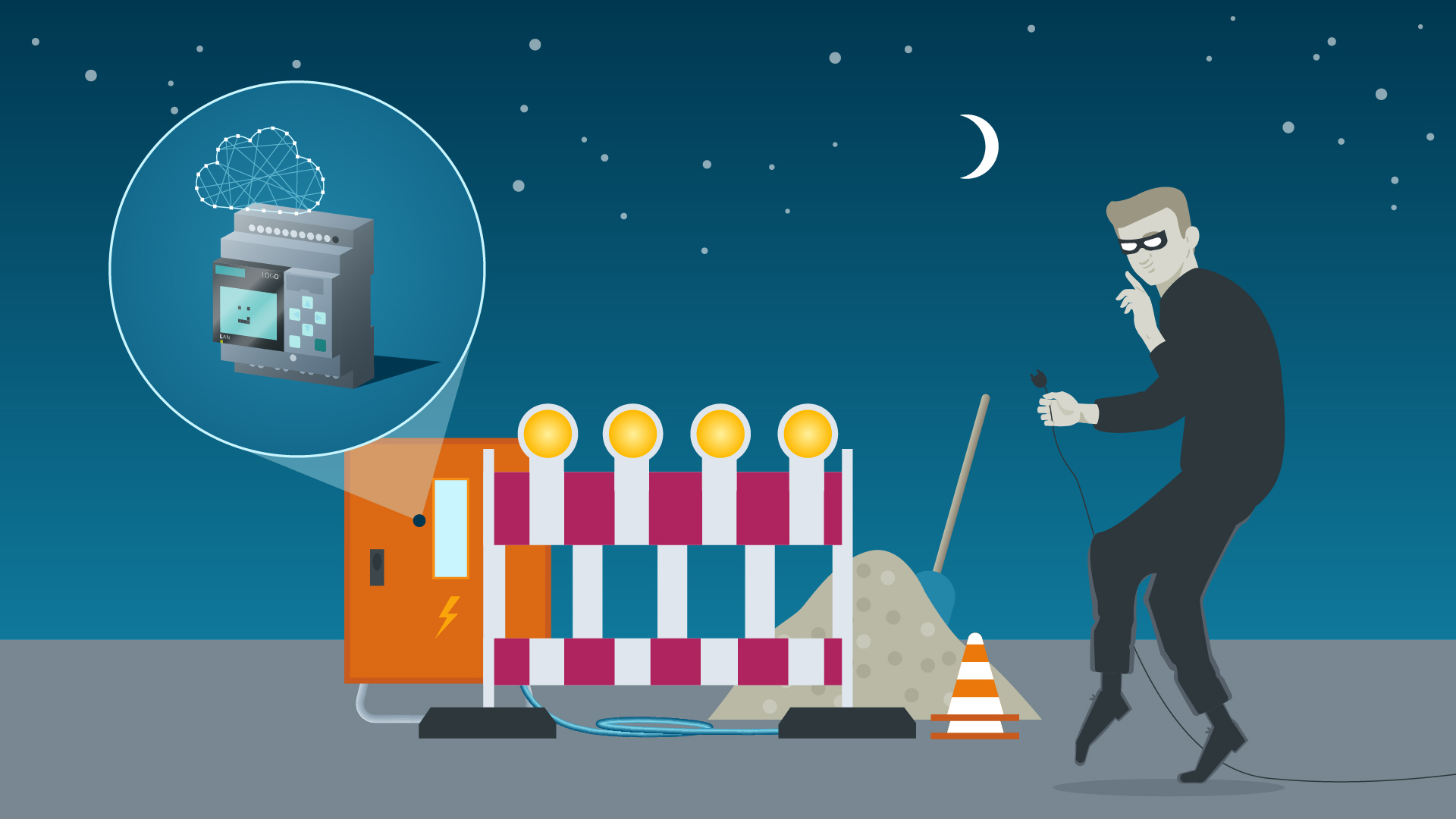 A lot of electricity is often consumed on construction sites – and often despite the fact that nobody is still working there. With LOGO! and the cloud connection, you can create configurable dashboards in the cloud using LOGO! Web Editor (LWE), and also monitor power consumption and compare multiple locations. In addition, construction site power distributors can be shut down safely or individual branches can be disconnected when work is taking place.
Remote-controlled contactors also prevent the theft of electricity. Construction site power distribution boards are used to supply loads via plug connections and are mostly used in the extension area or as floor distributors. They are connected downstream of distribution or connection distribution cabinets by means of CEE device plugs.
A clean solution: changing filters in good time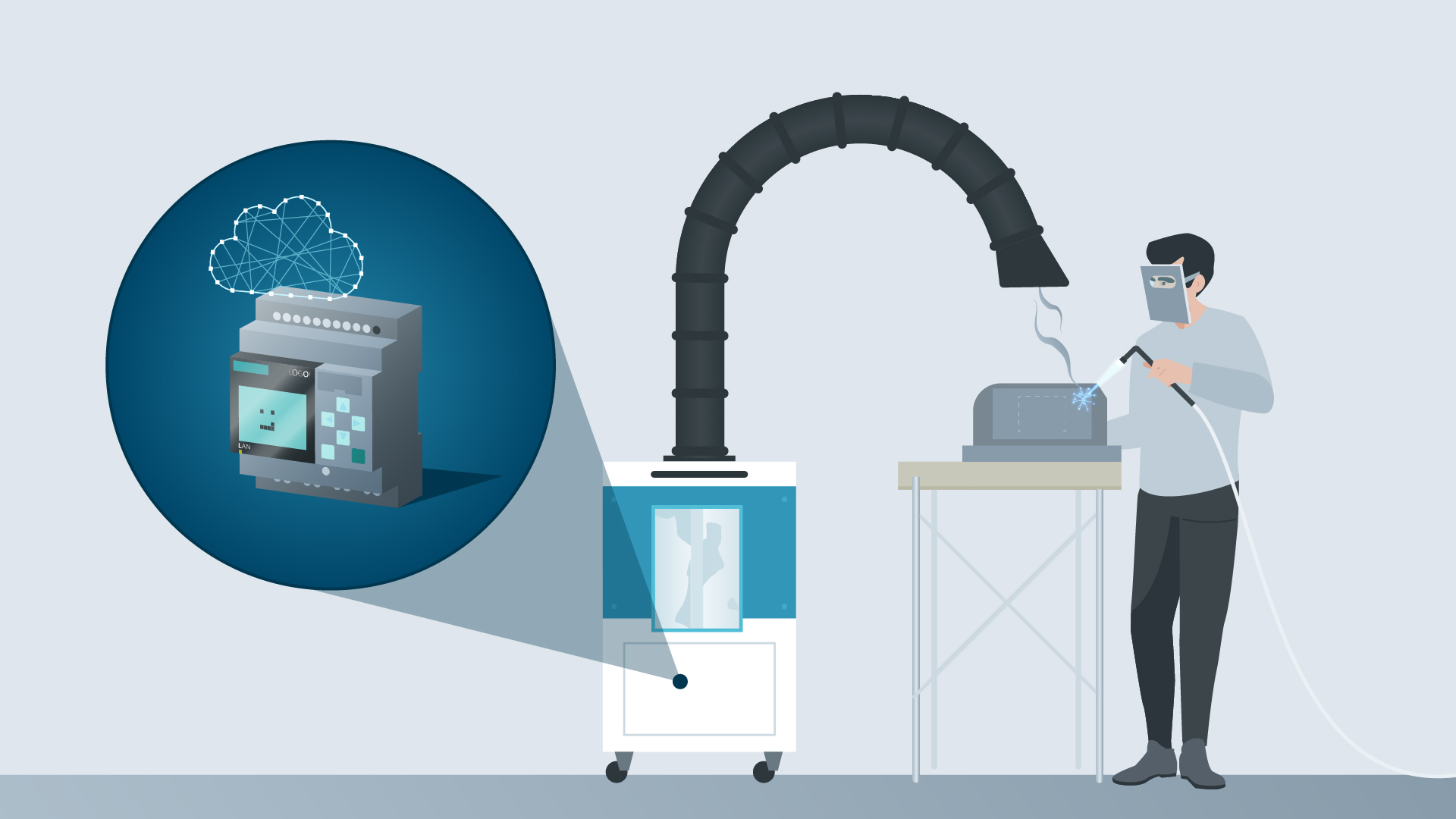 Filter systems get clogged with dirt over time, so that their filter has to be changed. Instead of replacing them periodically, the contamination limit can be determined. Data such as the speed, frequency and current of the motor, the operating hours of the machine and the current status of the filter can be transferred to the cloud via LOGO!.
A web page created with the LOGO! Web Editor (LWE) displays an alarm to the plant manufacturer's customer when the filter needs to be changed. The status of a filter can thus be called up from any device with an Internet connection, but also in real time via control elements in the plant itself.
When the chickens contact the farmer via the cloud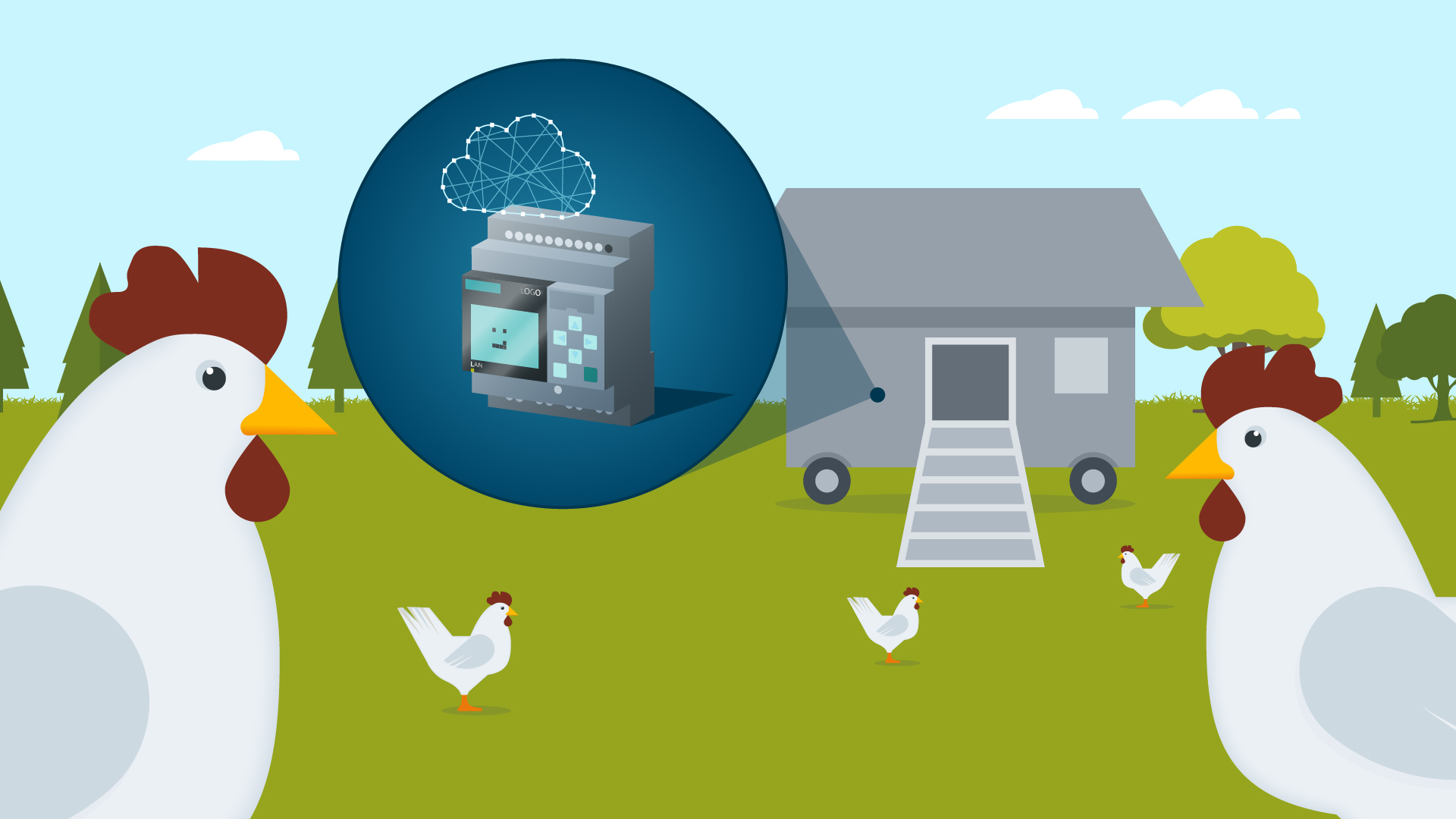 Monitoring and controlling several mobile chicken houses with LOGO! becomes even easier and more efficient with the cloud connection. Functions such as lighting, opening and closing of the flaps or video surveillance of the nests as well as feeding can all be automated and adjusted via a web page.
If certain conditions or faults occur, the farmer is alerted via the cloud. In addition, historical data can be stored and visualized in the cloud. LOGO! and the cloud enable farmers to easily expand their business by adding more chicken houses – the cloud solution simply grows with them.